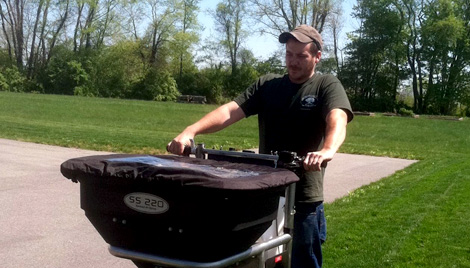 Open Positions:
Field Supervisor – Open for Applications
Careers at Safe Lawns of Salem
Safe Lawns of Salem is a rapidly growing lawn, tree, and shrub care company located in Salem, CT. Our mission is to provide top quality products and services to our blue chip clients in Southeastern Connecticut, the Shoreline, and the lower Connecticut River Valley.
The ideal employee at Safe Lawns of Salem and SLS Irrigation is a hard-working, energetic people person with a positive attitude.
You Will:
Provide Excellent services to our clients by thinking independently and carrying out your work assignments
Be available to work in varying weather and site conditions up to six days per week as the workload dictates
Be able to lift up to 50 pounds and walk for prolonged periods of time
Operate all of the various trucks and equipment used in conducting our work
Be willing to learn from our seasoned staff
Have a valid driver's license in good standing
We Offer:
Top pay for qualified individuals
Paid vacations, holidays, and sick days
An unparalleled opportunity to advance your career with a company that is run by people who want you to succeed
Educational and professional licensing training
A fun and fast-paced work environment as part of a great team that includes our partner companies, SLS Irrigation and Burnett's Landscaping
Experience preferred, but we are willing to train the right applicant.
SLS, Inc. is an equal opportunity employer.
Please send resume to office@safelawnsofsalem.com