About Us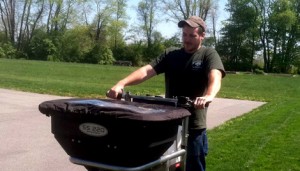 Safe Lawns of Salem was started by Mary Richardson and Bill Ross in the Fall of 2008. Our focus is on complete lawn and landscape care with a customized approach. An irrigation services division was added in 2015.
The company offers many services including:
LAWN CARE PROGRAMS
SOIL TESTING AND ANALYSIS
LAWN IMPROVEMENTS
TREE AND SHRUB HEALTH CARE PROGRAMS
100% ORGANIC TICK CONTROL
BED WEED CONTROL
GOOSE REPELLENT
DEER REPELLENT
Safe Lawns of Salem employs a general manager, salespersons, licensed field technicians, and other support staff. The business is based with sister company, Burnett's Landscaping, in Salem, CT.
Our staff participates in local, national trade, and business associations. We are also proud to be involved in our community by supporting the arts, local charities, and the endeavors of our employees.